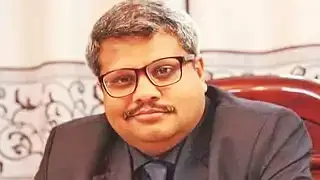 On its website the Regent Group claims that the company's aims and objectives are to serve the people. Its chairman, Shahed alias Shahed Karim, says that 'the company strives for the greater welfare of the people and the country'.
However, the reality is different. Rapid Action Battalion (RAB) on Monday unearthed deceptive activities of two hospitals under the Regent Group.
The ministry or the DGHS has taken the decision to allow Regent Hospital to treat coronavirus patients. There may be an influential quarter behind this. The decision has been given from such a level that the ministry or the DGHS is unable to refuse.
Rashid-E Mahbub, former president, Bangladesh Medical Association (BMA)
It was found that the hospitals collected samples for coronavirus testing and delivered fake reports. They even collected a big amount claiming that they provided treatment free of cost.
The hospitals even did not renew the licence that had expired in 2014.
Since the beginning of the coronavirus outbreak, Shahed had been using a car without any number plate and it had a sticker of the Directorate General of Health Services (DGHS).
The elite force RAB sealed off Regent Hospital in Uttara, but there is no news of Shahed's arrest. He could not be reached for comment as his cell phone was found switched off.
Different sources reveal Shahed is basically a fraud.
On his Facebook page, Shahed has identified himself as a member of the international affairs committee of the ruling Awami League. He has many more identities on Facebook. He is also the chairman of Centre for Political Research.
Shammi Ahmed, general secretary of the sub- committee on international affairs of the Awami League's central committee, said Shahed Karim is no more a member of the committee. He attended some meetings occasionally, Shammi said, adding that he had been a member in the past.
He has photographs with the head of the government, ministers and members of parliament and top officials of the law enforcement agencies.
RAB's law and media wing director Sarwar Bin Kashem said unscrupulous persons take photos with influential people as a facade to cover their offences.
Sources at the police headquarters said he used to meet high officials about three to four years ago. He would attend talk shows frequently and uses that to exert his influence. He has recently become the editor of a newspaper named Notun Kagoj.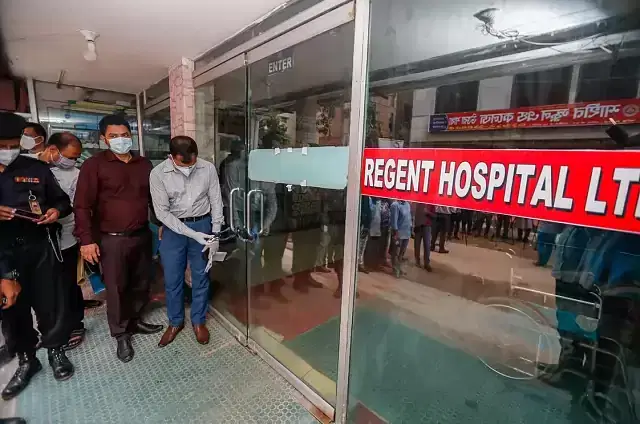 Shahed Karim is from Satkhira. His family had a shopping centre named Karim Super Market. He came to Dhaka from Satkhira when he was in Class IX. He would go then visit Satkhira at times. In 2006-07, his mother Safiya Karim became the general secretary of local Mahila Awami League.
Local people said he misappropriated the money of several people, using various identities.
Police arrested him on charges of fraudulence in 2009.
According to the case statement, Shahed Karim's company obtained a work order to provide 10 air-conditioners of one and half tonnes each and 15 air-conditioners of two tonnes reach to a textile mill in Khulna.
As the chairman of Rising Shipping and Trading Company and Rising Real Estate Limited, Shahed Karim issued a cheque for Tk 1.9 million for the items.
The cheque was dishonoured as there was no money in the account. The supplier filed a case in this regard.
Investigation officer Omar Ali at that time told Prothom Alo that Shahed was a con-man.
Moreover, cases were filed against him with different police stations, including those at Shahbag, Lalbagh, Adabor and Tejgaon, on charges of cheating.
Sources said he rented a house in Dhanmondi in 2011 and started a multi-level marketing (MLM) business. Later he disappeared with the money. At that time, he fled to India when the cheated persons started looking for him.
Neighbours said he along with his family lived in Barasat. He returned to the country after getting bail in the cases and started business again.
He then established Regent Hospital Limited (Mirpur), Regent Hospital Limited (Uttara), Dhaka Central College, Regent University of Science and Technology and Hotel Milina.
Zulfikar Ali Bhutto, a man from Feni, said Shahed would not change.
Speaking to Prothom Alo, he said Shahed's firm Regent KCS got a work order to supply sand to Purbachal project.
He supplied sand from Sylhet but did not pay Tk 4,257,559. On the contrary, the creditor was called in to his office and beaten up. The creditor was forced to sign a document and he was told that he would be killed and his body would be disposed of if he did not comply.
Bhutto filed a general diary with Uttara police station (west) on 31 October 2019.
A number of media outlets reported that Shahed had adopted the identity of a major, a secretary and in 1996, he posed as a personal secretary of the then prime minister. While taking loans of Tk 60 million from Mercantile Co-operative, he identified himself as a retired colonel. Two cases are under trial in this regard.
A total of 32 cases, including two with Dhanmondi police station, one in Barishal and eight with Uttara police station were filed against Shahed.
However, police headquarters could not provide any information regarding the cases. An official said there is no record of cases in Shahed's name. Records may be in different names and the matter is being looked into, the official added.
In the website of Regent Group, Regent Hospital has claimed to be an associate of DGHS. The site invites calls through a hotline number if anyone falls sick.
Speaking to Prothom Alo on Monday night, Shahed Karim said he did not make any promise to provide free treatment.
A man who underwent treatment at Regent Hospital said he had to pay Tk 80,000 as he needed oxygen for two days.
He had to spend Tk 30,000 more to conduct his test and that of his family members. But he never imagined spending so much money.
DGHS knew everything
National Institute of Preventive and Social Medicine (NIPSOM) director Bayzid Khurshid sent a letter to the director general of DGHS about the fraudulent activities of Regent Hospital on 7 June.
According to the letter, Regent Hospital is collecting Tk 3,500 for testing samples for coronavirus. However, the government is testing RT-PCR free of cost.
Even after receiving the letter, additional director general Nasima Sultana issued directives to collect 50 samples from Regent Hospital a day.
When Prothom Alo tried to contact with her for comments, she did not receive the call.
When contacted, other officials of DGHS did not make any formal comments over the matter.
The DGHS in a press release on Tuesday evening said the contract with the Regent Hospital has been cancelled.
Bangladesh Medical Association (BMA) former president Rashid-E Mahbub said he does not think the ministry or the DGHS has taken the decision to allow the Regent Hospital to treat coronavirus patients. There may be an influential quarter behind this, he added.
"The decision probably came from such a level that the ministry or the DGHS was unable to refuse it," he observed.
* This report, originally published in Prothom Alo print edition, has been rewritten in English by Rabiul Islam.