Such quantity of boiled rice will be exported for the first time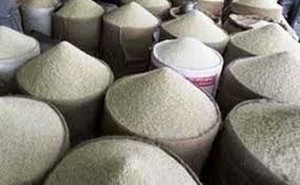 The government will export 50,000 tonnes of rice to Sri Lanka.
The Cabinet Committee of Economic Affairs, chaired by Finance Minister AMA Muhith, approved the proposal on Thursday afternoon.
"We have sufficient stock of rice and there will be no crisis due to the export of the rice," Muhith told reporters after the meeting.
He said: "The country has now 11 lakh tonnes of rice stock and Sri Lanka is a friendly country. We are treating the export as a test case."
The minister also informed that the price of the rice would be fixed in government levels meeting taking consideration the price of international market.
Bangladesh exports some amount of aromatic rice every year, but such quantity of boiled rice would be exported for the first time, said officials.
Sri Lankan High Commissioner to Bangladesh through ministry of foreign affairs recently made the proposal to import boiled rice from the country.
Source: Dhaka Tribune